Dispenser error
First thing is to open the ATM vault and cash cassette and look for obstructions.
Are there any jammed notes? Are the belts on the tracks? Are there jammed notes in the cash cassette or is it just empty?
Pull belts forward or rotate drive wheels per diagram below to remove jammed notes,
Clean sensors with soft cloth (see second diagram)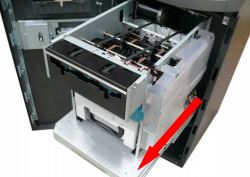 Thumb screw under drawer at front left locks drawer in place. Loosen to pull out for easy service.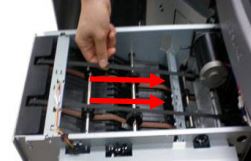 Do not pull notes side ways or you will pull belts off.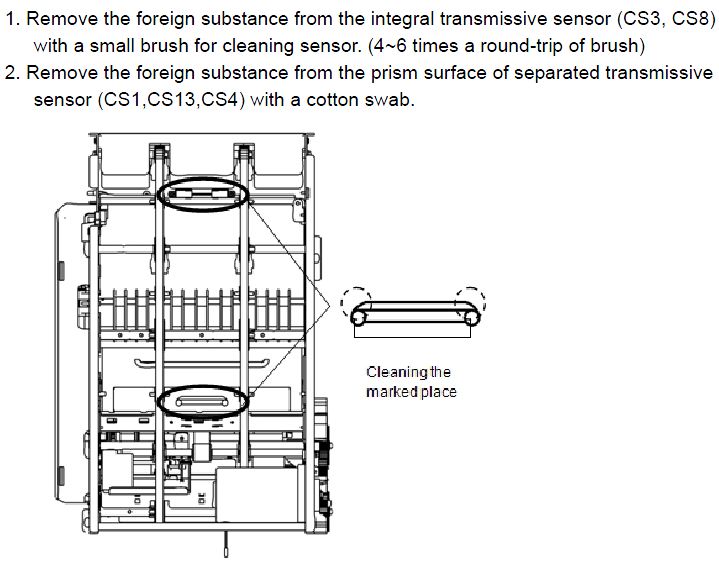 cotton swab or soft microfibre cloth